Regular price

Sale price

Rs. 225.00

Unit price

per
Get Featured On Instagram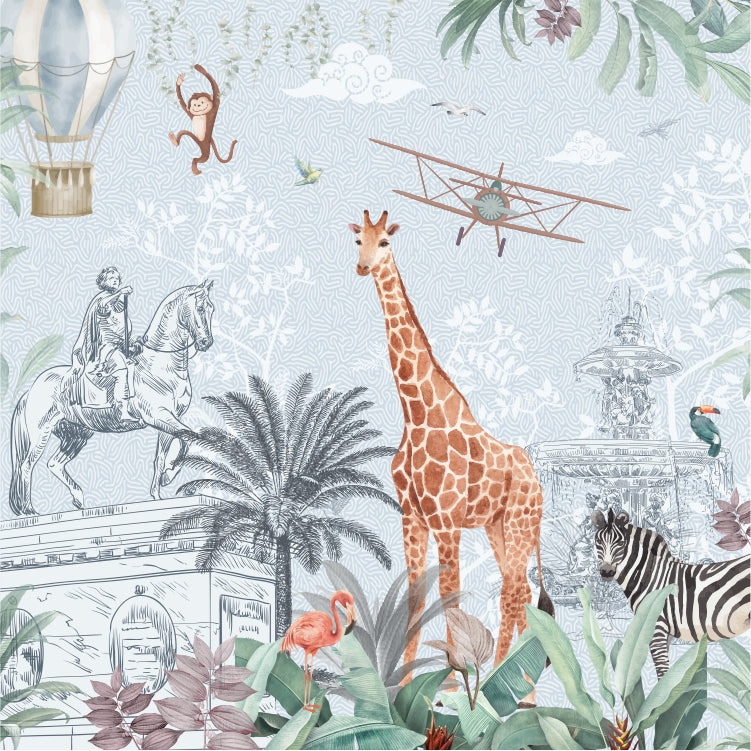 Welcome To Our Wallpaper Brand, Where We Bring The Walls Of Your Home To Life!
Welcome to Digital Walls, where we firmly believe that walls should narrate a story with captivating wall mural art. As a brand, we are committed to providing the most exclusive collection of wallpaper designs for walls. Our beautiful collection of textured wallpaper, kids' room wallpaper, tropical wall murals, and landscape murals are beautifully curated to transform your spaces into a spectacular work of art. The bespoke wallpaper collection includes a plethora of design styles, colours, and patterns that cater to different tastes. From classic wallpapers to contemporary and bold to subtle designs, our wallpapers infuse elegance and make a bold statement.
Our team at Digital Walls is passionate about designing a wide range of wallpapers like wellness wallpaper, meditation wallpaper, and office wall murals that are suitable for differently-themed spaces. You can customize wallpaper for walls and transform them into a canvas for self-expression. According to experts, a wallpapered surface has the ability to captivate the eye and create a visually dynamic flow, offering a more open and expansive atmosphere than plain painted walls. So bring visual interest to your space and choose from a wide range of elegant damask patterns to pop wallpaper design. Our exclusive range of customized wallpaper in Delhi and online range of wallpapers has something for everyone.
Shop Now
1

Select your image

Choose the wall mural that best describes your space

2

Specify your dimensions

Follow our guidelines to measure your wall

3

We produce and deliver

Your selected wallpaper will be produced and delivered within 3-5 working days

4

Install and enjoy

Follow our instructions to hang your wallpaper and enjoy the view!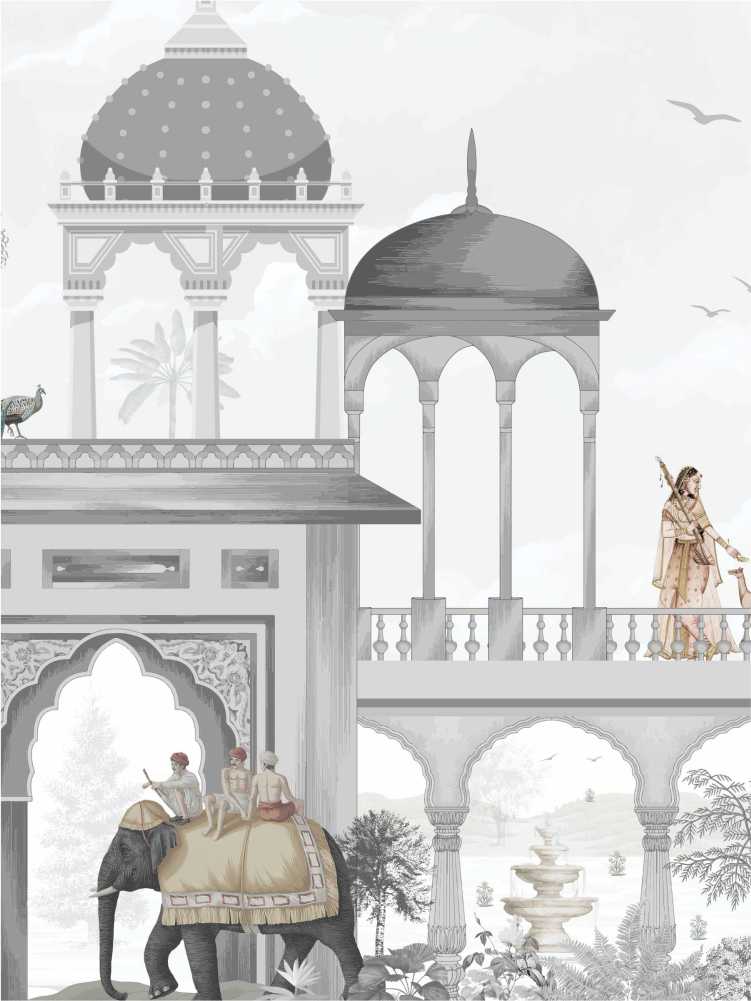 Customizable Wall Murals for Personalized Spaces 
Indulge your senses with our diverse range of wall murals for the living room, wall murals for the bedroom, and kids' bedroom wallpaper in a plethora of designs and aesthetic compositions. Whether it's the captivating charm of our eye-catching classic wallpapers, ethnic wallpaper for walls, abstract wall mural or traditional wallpaper designs with whimsical storytelling designs, our selection is guaranteed to make your décor come alive. Note that a wall pattern serves a dual purpose as both art and decor, imparting texture and character to your walls. One can also choose from ombre wallpaper for walls, landscape murals, geometric wallpaper for walls, and Indian murals design to add an elegant touch to your interiors. With our innovative approach to wallpaper, we aim to offer an unparalleled selection of wall mural art that allows you to create a personalized space that reflects your unique style.
Dedicated to reducing our impact on the environment, Digital Walls strives to achieve sustainable practices in everything we do. We ensure that the raw materials are ethically sourced and of the highest quality to create wallpaper design for wall and wall mural art that is sharp and vibrant with exceptional clarity. You can buy wallpaper online and customize wallpaper for walls so that they fit the dimensions of your specific room sizes. We use only the highest quality papers, which makes our wall mural art durable and long-lasting. In addition, we ensure exceptional customer satisfaction and reasonable prices. Our installation process is effortless, and we provide installation instructions along with assistance to ensure a seamless customer experience. Our advanced online security measures and reliable shipping partners provide you with complete confidence when you buy wallpaper online.
Digital Walls Wallpaper empowers you to design a welcoming and stylish interior that is sure to leave a lasting impression. Unleash your imagination to create an ambience that will remain inspiring and captivating for years to come.
So why wait? Browse our collection today and transform your walls into works of art!
Shop Now